Graduated with an Engineering degree from a German University, I am currently working as a Key Account & Project Manager in Potsdam, Germany since March 2020. At the same time, I am pursuing a part-time master's degree (M. Sc.) in Technology and Innovation Management besides being an active member in both the Association of German Engineers (Verein Deutscher Ingenieure VDI e.V.) as well as the German Association for Electrical, Electronic & Information Technologies (Verband der Elektrotechnik Elektronik Informationstechnik VDE e.V.) since my university days as a full time undergraduate degree student.
Throughout my Bachelor's Degree I have received several scholarships from the Federal Government of Germany, the German Academic Exchange Service (Deutscher Akademischer Austauschdienst DAAD e.V.) and my university. I had also taken on a few part-time jobs and internships besides involving myself in numerous volunteering activities, such as being a Study Buddy for ERASMUS and exchange students, Tutor at the students' dormitory, coordinating international internship positions with IAESTE, Student Council (Head of Finance- Engineering Department) and Deputy Head of the Student Parliament at the Brandenburg University of Applied Sciences. I had completed a few industrial internships to expose myself to the real working experience. As someone who would always like to gain different experiences I had also worked as a waiter and a bartender in hotels, restaurants and bars.
Upon receiving the DAAD-Prize 2018 (An award for foreign students studying at universities in the Federal Republic of Germany with outstanding achievements) my motivation to stay balanced between active participation in extracurricular activities, taking on part-time jobs and maintaining excellent academic results has got even higher– for instance by joining the Association of German Engineers in order to expand my network and horizon not only within the university itself, but also further.
I am also a certified Six Sigma Practitioner (Yellow Belt) and was awarded the titles "Competent Communicator" and "Competent Leader" from Toastmasters International, USA*.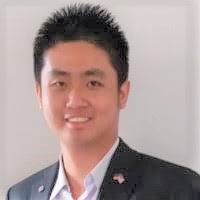 — B.Eng. Ray Man Ng —
* Toastmasters International is a nonprofit educational organization that teaches public speaking and leadership skills through a worldwide network of clubs. Headquartered in Englewood, Colo., the organization's membership exceeds 364,000 in more than 16,200 clubs in 145 countries. Since 1924, Toastmasters International has helped people from diverse backgrounds become more confident speakers, communicators, and leaders. (Source: Toastmasters International, USA)